Experience Matters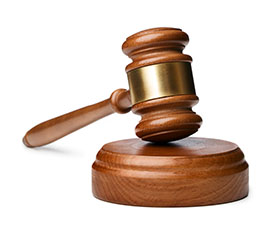 A misdemeanor is not as serious as a felony, but a misdemeanor is not something to take lightly. Misdemeanor charges can lead to significant fines and possible jail time Misdemeanors do have a maximum sentence of a year or less, but for most people, any time in jail can impact your life and reputation. For some people, any type of conviction can lead to loss of a job. Remember, even a misdemeanor can lead to severe consequences that can change your life.

Having an experienced defense attorney, like Ms. Bermudez, by your side is crucial in ensuring that you receive the best possible outcome when you are charged with a misdemeanor. She has handled hundreds of misdemeanor cases with great results for her clients. She defends misdemeanor charges as vigorously as she defends all her cases. She takes the time to get to know her clients. She takes the time to understand the case against her client. She takes the time to portray the story that needs to be told.

Ms. Bermudez's experience, knowledge, passion for protecting the rights of the accused and her common sense, make her an invaluable ally by your side.